The RedHouse, Brentwood Road, Orsett, Essex, RM16 3BP
Custom Built Gaming PCs
Entry Level Gaming PC

Intel Core i3 / i5 4th Gen CPU

8GB DDR3 RAM

NVIDIA GeForce GT 710 2GB GPU

Starting From £289.99

Buy Now

Mid Level Gaming PC

Intel Core i7 7th Gen CPU

16GB DDR4 RAM

AMD Radeon R7 200 2GB GPU

Starting From £449.99

Buy Now

Top Spec Custom Gaming PC

Build Your PC Your Way With Choices:

Latest Intel Core 13th Gen CPU

Latest 4000 Series NVIDIA RTX GPU

Starting From £1349.99

Build Your Way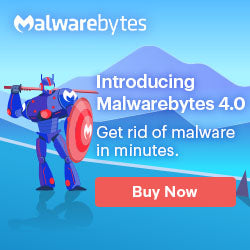 Redhouse Computers & Malwarebytes
Protect yourself from online attacks that threaten your identity, your files, your system, and your financial well-being.
Malwarebytes Premium is Malwarebytes' strongest protection ever. It fights threats that antivirus software isn't advanced enough to stop. All threats are removed including worms, rogues, dialers, trojans, rootkits, spyware, exploits, bots, and other malware. Work, play, and socialize online freely with no worry.
Buy Now
Payment Options

Buying from us couldn't be simpler. We accept PayPal & all major credit & debit cards online. In-store we take all major credit & debit cards (ex Amex). All of our prices include VAT. We also team with Clearpay & Klarna for alternative payment method.

Store Opening Times

We're open 6 days a week! 

Monday to Saturday: 9.30am to 5:30pm

Bank Holidays 10am - 4pm

Why Us?

With an experienced and talented team we operate a dedicated in-house service and repair center. We use our expertise to provide you with guidance and support with any computer purchase so you'll be up and working straight out of the box. 
About Us
A family business since 1990 owned and run by husband and wife team Robert and Janice Rouse. Our ethos is to be a honest, friendly and welcoming one-stop shop ahead of the big boys in the high street. We pride ourselves on creating a personal, bespoke and trustworthy experience for all of our clientele by putting the needs of the customer at the forefront of our operations. Can't find what you're looking for chat with us for fast responses and excellent customer service