NVIDIA GeForce GTX 1650 4GB GDDR5 Graphics Card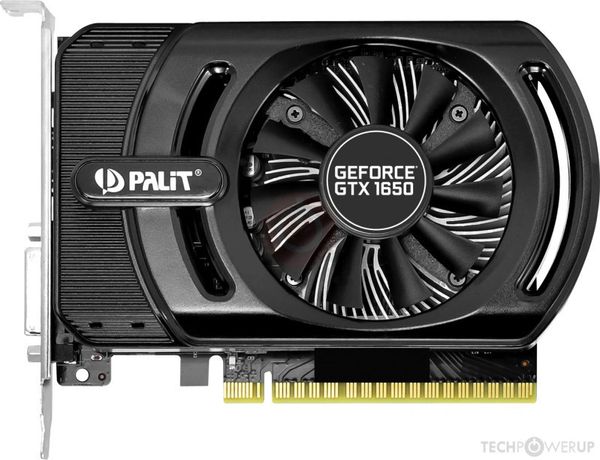 NVIDIA GeForce GTX 1650 4GB GDDR5 Graphics Card
Specification 

Brand New Graphics Cards - In Stock For Professional Fitting To Your PC. Or Installed Into One Of our Custom PC Builds
4GB GDDR5 NVIDIA GeForce GTX 1650
Display Out: HDMI & DVI-D
2 Screen Capability 
Bus Support: PCI-E 3.0 x16
If upgrading your PC will be subject to an evaluation before proceeding with upgrade @ £25.
We will then advise if there are any further upgrades required for this GPU to work in your PC.
Includes Vat & 12 Months Warranty
BRAND NEW - Call 01375 892885 To Book Your Item In Today Or Quote For Custom Built Gaming PC With This GPU.