HP XW 4600 Work Stations / Business Class Professional Series PC Towers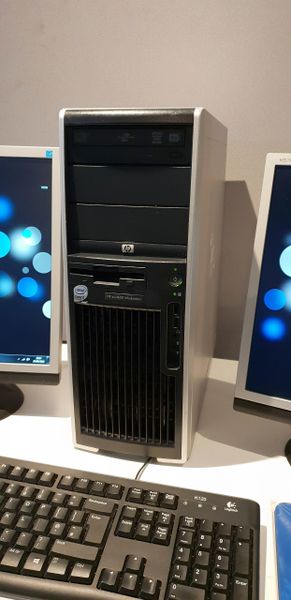 HP XW 4600 Work Stations / Business Class Professional Series PC Towers
HP XW 4600 Work Stations 
Business Class Professional Series PC Towers ..
PC Only £149.99 ....
Wifi Internet Ready Pcs !!!
Specification -
Core 2 Extreme Quad Core 3.0GHz Processors
4GB Ram Memory
1TB Sata Hard Drive ( new )
USB Ports 
Wifi / Network 
DVD RW Optical Drive
MS Quadro 2039MB Graphics Cards x 2 
Keyboard & Mouse ..
Add two Monitors- 
We have some great pre owned monitors in stock
to add to this PC -
The Photographs show - a package-
with 2 x 19" Inch Displays-
Package Price On This Offer - Only £199.99 inc Vat
These are a perfect budget price PC -
Offering reliability and great for a choice of applications-
Home - Business + Much Much More ..
WE HAVE 12 OF THESE AVAILABLE
PC ALONE OR WITH A CHOICE OF MONITORS !!
IN STOCK NOW !!   
PC ALONE PRICE Including Free Keyboard & Mouse  ONLY £149.99 Inc Vat ...