DGTec FS18S 140w Bluetooth 2.1 Channel Soundbar & Subwoofer - Black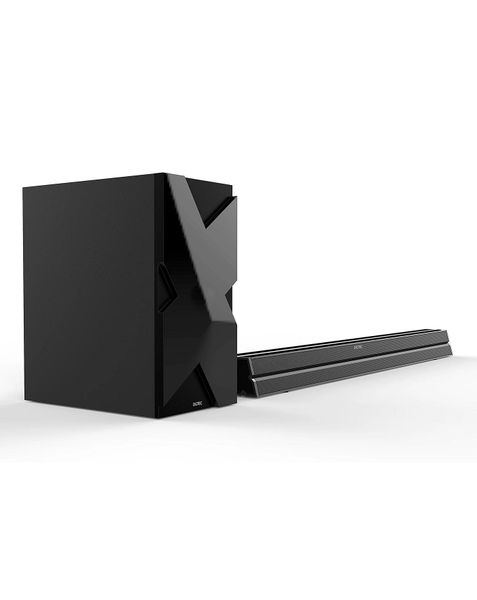 DGTec FS18S 140w Bluetooth 2.1 Channel Soundbar & Subwoofer - Black
DGTec FS18S 140w Bluetooth 2.1 Channel Soundbar & Subwoofer - Black
Recreate a cinematic experience with the DGTec 140W Bluetooth 2.1 Channel Soundbar with Wired Sub woofer. Features a deep bass sub woofer that adds depth to the sound, built-in Bluetooth so you can stream your favorite tracks from your tablet or phone, digital amplifier, LED display and 3D function.

Specification: 
Wall-mountable design. 2 x screws and wall plugs included.
Includes remote control and AUX cable.
HDMI, Bluetooth v 4.2, AUX and Optical connectivity.
Dimensions - Soundbar: H.7.2 x W.96 x D.78.5cm. 2.1kg.
Dimensions - Sub woofer: H.37 x W.19 x D.31.5cm. 4.5kg.
New Boxed at only £69.99.
Have a listen below!